Many scholars search for how to complete your thesis without tears while spending years researching and are not able to complete their research work. Writing a PhD thesis or dissertation is an enormous weight on your shoulders where you have to be more specific as compared to other academic works. A PhD thesis is more technical, reasoned, research oriented, and a couple hundred pages long document on which a major part of your academic career depends.
Through PhD Thesis Chapters Writing Services, you can focus upon one chapter at a time. The major sections like Introduction, Literature Review, Research Objectives, Research Significance and Scope, Research Methodology, Results & Discussion, and Conclusions make the chapters of a PhD Thesis.
Why Does A Thesis Get Rejected?
For all the beginners or young researchers who get anxious when it comes to writing a PhD thesis, here are a few reasons which can lead to thesis failure. Therefore, with the help of our experts, we have enlisted a few reasons and how to resolve them in order to increase your PhD thesis success.
Reasons
Solutions

Overwhelming Process of Writing

Thinking of writing the whole PhD thesis at a time seems too big a task

Divide the work into smaller segments and set smaller goals.

Vague Deadline

The deadline is based on the last date of submission.

Do not depend on the final deadline. Set your tasks with some deadline and follow each timeline.

Negative Thoughts

Self-criticism, feeling inadequate, fear of not matching the standard, or striving for perfection

Do not be hard on yourself. Take your time to research, read, and make notes. Meditate to relax yourself. Do not compare your progress with others. Do not lose hope.

Staying Alone

A lot of researchers think that the mind works better in solitude

A PhD thesis research contributes to a society and thus, it is important to stay connected to that society in order to come up with better ideas. Research is not a novel. Stay social and even discuss your research topic with others to see what they think about it.

Afraid Of Failure

Many students give up on their research before even submitting it.

The fear of failure is not the actual failure. Submit your PhD thesis chapters to your supervisor for feedback and get suggestions for modifications.
Structuring and creating a thesis requires a lot of time and patience, where a researcher has to concentrate all their energy to prepare the research. This, in turn, can lead to a delay in the submission of your thesis. It becomes imperative that you prepare your research under the guidance and supervision of an expert, who can help you to cover all the aspects of your research work and help you to meet your required goals.
At Regent Writing, we offer PhD thesis chapters writing service in the UK for academic candidates which includes free consultation before and after the writing is completed. Even if you are at the preliminary stage; i.e. topic selection, you can talk to our consultants about the use of preferred citation style, compliance with formatting guidelines and plagiarism policy.
We are able to deliver you comprehensive research work because our team keeps collaborating with you and understands your requirements. With such a level of assistance, your work gets channelized and you can be more confident when you submit your research to your University.
Process Of Getting PhD Thesis Chapters Writing Service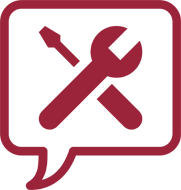 Placing Service Request
First step is to choose the service (thesis chapter you need service for), and place a request for quotation.
01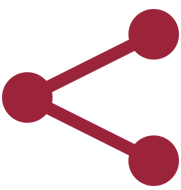 Sharing Requirements and References

You should share your requirements and references you want to quote in the chapter. Details regarding the progress in the thesis needs to be provided as well.
02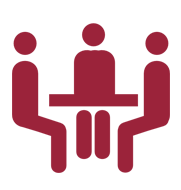 Initial Discussion With Consultants

Our team will get in touch with you to guide you further with our process and tell you if the requirements are feasible. Once agreed upon the process, they will guide you through the payment process.

03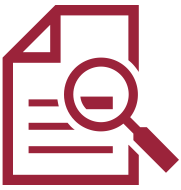 Framework and Research Outline

Our academic experts will develop a chapter framework and PhD research outline to show how the chapter fits in it.
04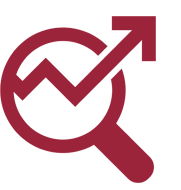 Thorough Research
After the framework gets positive feedback from your end, our team begins with the research work and gathers information (facts, data, or findings) that needs to be included.
05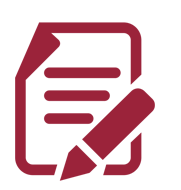 Writing Down The Chapter
After we have collected reliable and authentic data to develop the thesis chapter, we begin the writing process.
06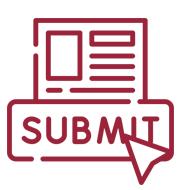 Submitting The Work

Lastly, we submit the work to you. You can suggest changes in it as per your need and suggestions from your supervisor.
07
What Makes Us A Better Choice For Thesis Chapters Writing?

Most websites have essay writers and tend to over-sell their services as PhD thesis chapters writing services in the UK. At Regent writing, we do not undertake essay writing. We are a focused company offering customised writing for PhD.
We understand the specific requirements of a PhD candidate like developing a conceptual framework, designing a questionnaire, understanding data analysis and coherence which is required in a thesis.
Further, all our writers are PhD consultants and hence, they not only write, but also understand the topic they are writing on. Since the collaboration level and topic understanding is high, you get the work aligned as per your expectation which leads to less rejection.
What's more?
Well, you can ask for unlimited revisions till you are satisfied with the thesis writing services we provide to you while keeping the topic and research objectives the same.
Further, all our writers are PhD consultants as well and hence they not only write, they also understand the topic they are writing on. Since the collaboration level and topic understanding is high, you get the work is aligned as per your expectation. This leads to less rejection. What's more, you can ask for unlimited revisions till you are satisfied with the writing we provide to you. Yes, keeping the topic and research objectives same.
Have more questions?
We provided guaranteed quality and plagiarism-free writing services to our clients in the UK as well as in other countries. For detailed information, please request a call through our contact us panel.